Students are academically gifted and socially responsible. Every year, thousands of students from across the country apply for professional courses for bringing careers. My Careers View Scholarship ensures that a deserving student will be recognized and rewarded. MCV Scholarship is a financial grant aid awarded to students to help them pay for their education.
My Careers View is dedicated to empowering students and professionals with scholarships to continue academic studies, and earn their professional development in their careers. This scholarship Directly supports a student or professional with the opportunity to learn, grow and develop in the profession. Connect your corporate or personal brand to the education and development of passionate students.
MCV Scholarships Objective
MCV Scholarships are funded to encourage students to pursue higher studies. Sponsored scholarships are fully managed by the My Careers View, Ankur Foundation, and Other corporate partners, Colleges / Universities, and Coaching from promoting your scholarship, collecting applications, judging, and selecting, scholarship funds. As a sponsor, we will connect you with your scholarship to support the student or professional.
'My Careers View' is an initiative MCV Scholarship (My Careers View) that rewards the brightest young minds in the country. Class 12th from all over the country can apply for the program by filling out a simple form on the official website.
MCV Scholarship For Study Abroad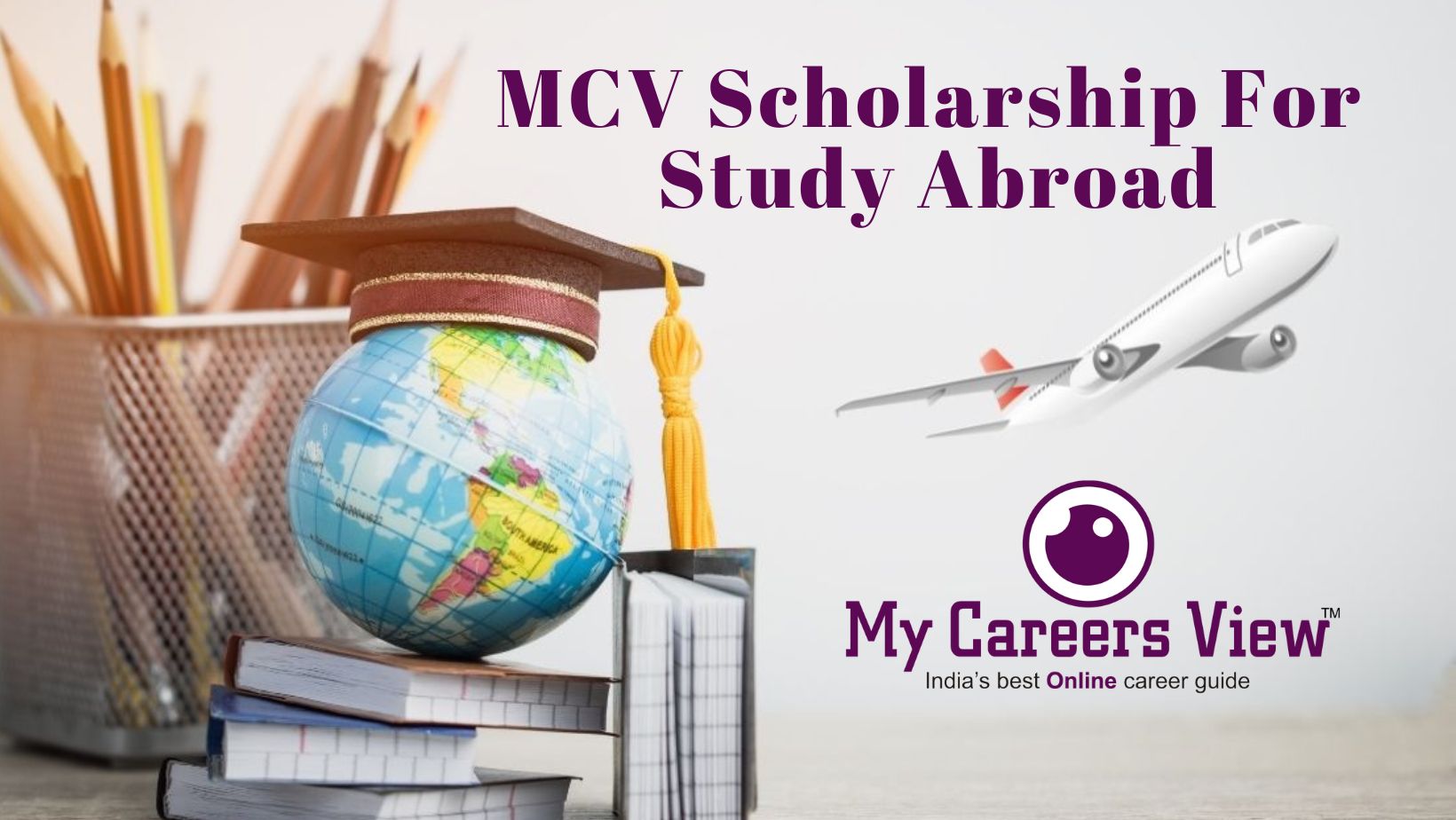 As an international student, you not only qualify for regular scholarships but for international scholarships as well. Many of our scholarships are merit-based and don't require a separate scholarship application. One in the select our offer Medical /Non-Medical, Technical, and Professional courses, and universities/colleges get to study to receive our MCV scholarship.
These include lists of international scholarships to study abroad in a particular country, scholarships to study a particular subject, and scholarships targeting particular groups of students. Have the lists below to see which Course-categories you apply.
MCV Scholarship For Coaching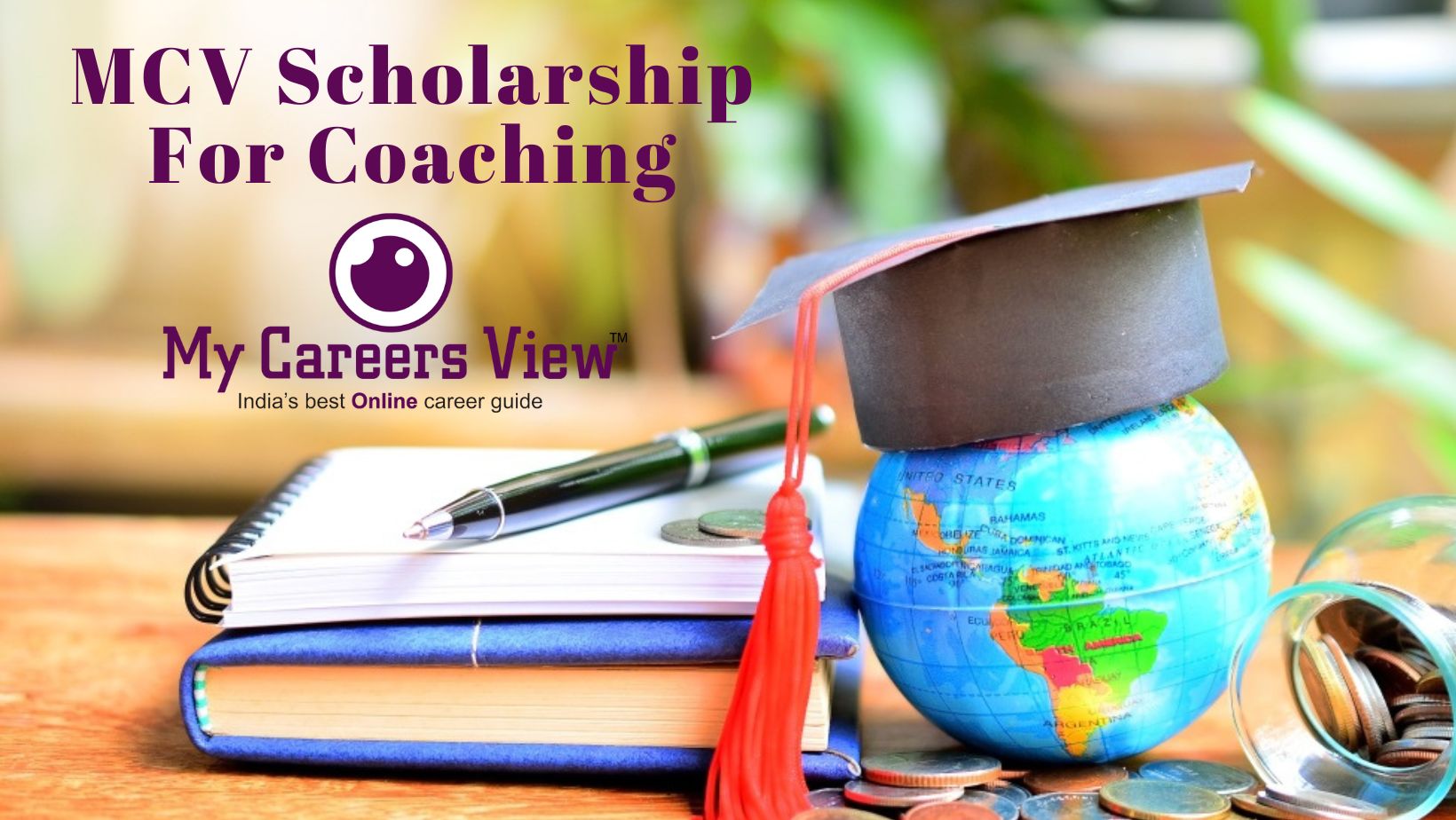 The scheme is targeted toward providing coaching of quality education for appearing in competitive examinations and succeeding in obtaining an appropriate job in the Public/Private sector. This is for admission in technical/professional courses such as engineering, law, medical, management, information technology, etc, and - language/aptitude examinations for seeking admission in Indian and Foreign universities.
Coaching at the undergraduate and postgraduate levels improves academic knowledge and enables the student to catch up with the rest of the class and complete the course successfully. Our MCV Scholarship has provided them with a better career choice.
Eligibility Criterion for MCV Scholarships
The students will be shortlisted based on the information given in the form, and the shortlisted candidates will go through the next levels of testing. MCV Scholarship is open, based on the choice of our course list and the university/college/coaching list.
1. Students currently studying in 12th of any school in India.
2. 16 to 25-year age limit.
3. Class 12th students chosen by an interview will be eligible for admission to Undergraduate/ Postgraduate /Diploma courses if they fulfill the university/college eligibility criteria.
My Careers View Scholarships 2023 Details
| | |
| --- | --- |
| Item | Details |
| Name of the Scholarship Name | My Careers View Scholarships 2023-2024 |
| Title | My Careers View Scholarships 2023 Notification |
| Subject | My Careers View has given Scholarship notification under the listed program and listed Universities/Collages/coaching |
| Scholarship issuing Agency | My Careers View |
| Scholarship Frequency | Once |
| Scholarship Level | National/International Level |
| Eligible Criteria for | Classes X to XII, Graduation, PG, Diploma |
| Category | Scholarships |
| Mode of Application | Online |
| Scheme Closing Date | |
| Official Website | |



Scholarship Courses List



ENGINEERING APPLY NOW
DIPLOMA (POLYTECHNIC)

B.TECH (ENGINEERING)
M.TECH
COMPUTER (IT) APPLY NOW
BCA
B.Sc.IT
MCA
M.Sc.IT
MANAGEMENT APPLY NOW
BBA
MBA
PGDM
B.Sc. Hotel Management ( BHM)
M.Sc. Hotel Management ( MHM)
MEDICAL APPLY NOW
BDS (Bachelor of Dental Surgery)
BAMS (Bachelor of Ayurvedic Medicine & Surgery)
BHMS (Bachelor of Homeopathic Medicine & Surgery)
BUMS (Bachelor of Unani Medicine & Surgery)
PARAMEDICAL & NURSING APPLY NOW
BPT
MPT
Diploma in Physiotherapy (DPT)
Diploma in Occupational Therapy
Diploma in Operation Theater Technology (DOTT)
Diploma in Dialysis Technician (DDT)
Diploma in Medical Laboratory Technology (DMLT)
Diploma in Medical Radiotherapy Technology (DMRT)
Diploma in Ophthalmic Technical Assistance (DOTA)
Diploma in Medical Records Technology
Diploma in ECG Technician
B.sc Nursing
Auxiliary Nursing Midwifery (ANM)
General Nursing & Midwifery (GNM)
Bachelor in Occupational Therapy (BOT)
B.Sc Operation Theatre Technology
B.Sc Dialysis Technology
B.Sc Medical Laboratory Technology (B.ScMLT)
B.Sc Medical Radiological Technology (BMRT)
B.Sc Medical Radiation Technology
B.Sc Ophthalmic Techniques
Bachelor in Optometry (B.Optom)
M.Sc.MLT
DESIGNING APPLY NOW
B.Des
B.Sc Interior Designing
B.Sc. in Fashion Designing
JOURNALISM COURSES APPLY NOW
BJMC (Bachelor of Journalism & Mass Communication)
MJMC (Master in Journalism and Mass Communication)
B.A Journalism & Mass Com
PHARMACY COURSES APPLY NOW
D.Pharma (Diploma in Pharmacy)
B.Pharma (Bachelor in Pharmacy)
M.Pharma (Master in Pharmacy)
EDUCATION APPLY NOW
D.Ed
D.L.Ed.
B.Ed.
M.Ed.
AGRICULTURE APPLY NOW
M.Sc. Agriculture
LAW APPLY NOW

B.A LLB ( Integrated B.A LLB)
BBA LLB ( Integrated BBA LLB )
LLB (Bachelor of Law)
Master in Laws (LLM)