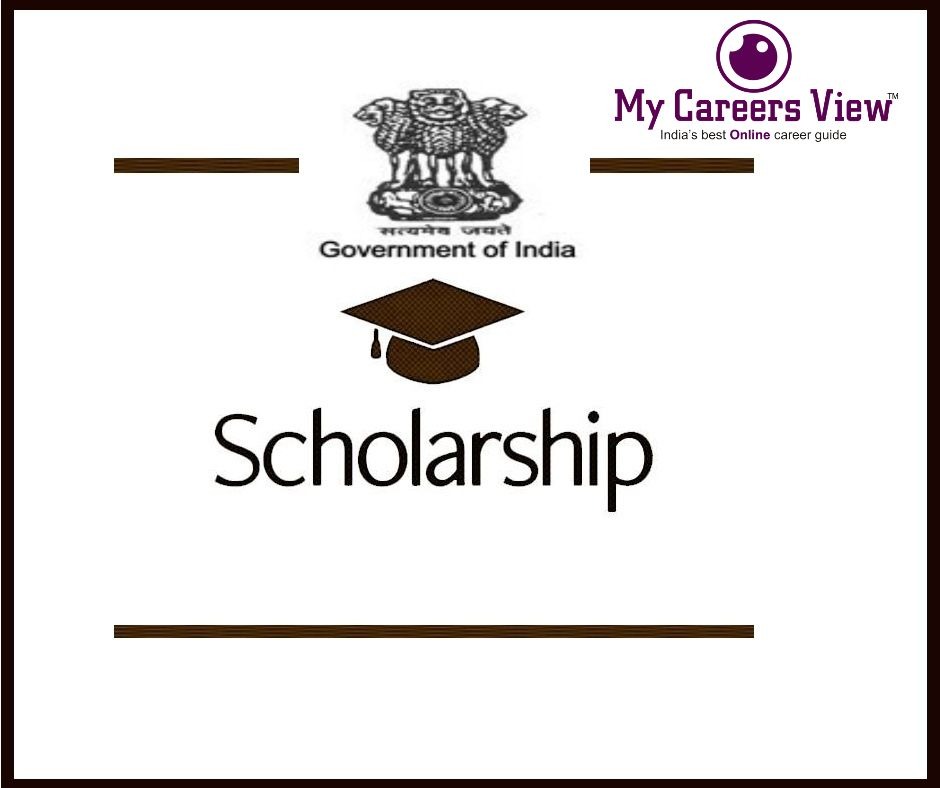 What is a scholarship scheme?
Today, higher education is more expensive than ever, making it difficult for students to afford the courses and colleges of their choice. Indian talented students face financial challenges to afford higher education, hence the Government of India provides financial assistance by providing scholarships.
After XII, many scholarships are given to the students for higher education so that they can take further education without any financial hindrance. The option of further studies in engineering, medical or other courses, which is very expensive for which every parent takes an education loan, many people are not able to fulfill the conditions that do not get the loan. There is also an option for these promising scholarships.
Through this scholarship, you can continue your studies after the 10th standard. Scholarships are also available for graduate-level and master level so that students of class 12th can be supported in reading. The scholarship is a very good option to help the students, which is mostly given on the basis of merit.
The scholarship is the amount given by the government to students for studies. With this amount, children buy books, copies, pens, and other necessary things and study. Scholarships are awarded to students from SC, ST, OBC, Minority Communities, the handicapped, etc.
Scholarship Scheme: Top 5 Scholarship for Students
Bihar Post Matric Scholarship Scheme 2021
'Pragati Scholarship Scheme' For Girl Students Degree & Diploma
Now various Indian Government Scholarships and private aided scholarships in India are Available Here -
The various types of Scholarships that are available for the eligible candidates. The schemes are introduced by the Indian Central Government, State Governments, Universities, Private funded Universities, Trust fund Scholarships as well as schemes offered by Private Universities.
List of Scholarships for students in India 2022-2023
Here are the details of all the mentioned scholarships in the points below:
| | |
| --- | --- |
| S.No | Scholarship Name |
| 1 | |
| 2 | ONGC Scholarship |
| 3 | |
| 4 | GOKDOM Scholarship |
| 5 | Tata Scholarship |
| 6 | PRERANA Scholarship |
| 7 | Himachal Pradesh Scholarship HP ePass |
| 8 | INSPIRE Scholarship |
| 9 | SJVN Silver Jubilee Merit Scholarship |
| 10 | Jindal Scholarship |
| 11 | LIC Scholarship |
| 12 | Oasis Scholarship |
| 13 | Vidyasiri Scholarship |
| 14 | e-Medhabruti Scholarship |
| 15 | National Scholarship Portal |
| 16 | Nabanna Scholarship |
| 17 | APJ Abdul Kalam Scholarship |
| 18 | Swami Vivekananda Scholarship |
| 19 | |
| 20 | Prime Minister's Scholarship |
| 21 | KVPY Scholarship |
| 22 | Merit Cum Means Scholarship |
| 23 | Prime Minister's Scholarship Scheme For Central Armed Police Forces And Assam Rifle |
| 24 | National Means Cum Merit Scholarship |
| 25 | National Fellowship and Scholarship for Higher Education of ST Students |
| 26 | |
| 27 | Pre-Matric Scholarship for Students With Disabilities |
| 28 | |
| 29 | Pre Matric Scholarship Scheme for Minorities |
| 30 | Top Class Education Scheme Scholarship for SC Students |
| 31 | Ishan Uday Scholarship for North Eastern Region |
| 32 | Aam Aadmi Bima Yojna Scholarship for Andhra Pradesh |
| 33 | SAAT Scholarship |
| 34 | Karnataka ePass Scholarship |
| 35 | Maharashtra e-Scholarship/ Mahaeschol |
| 36 | APSMFC Scholarship |
| 37 | National Overseas Scholarship |
| 39 | TALLENTEX Scholarship |
| 40 | Aakash ANTHE |
| 41 | National Scholarship Portal |
| 42 | National Scheme of Incentive to Girls For Secondary Education |
| 43 | Mike Rowke Scholarship |
| 44 | Pre-Board International Scholarship Examination |
| 45 | AISEE Scholarship |
| 46 | AIYSEE Scholarship |
| 47 | Aakash AIATS |
| 48 | Aakash NEST |
| 49 | Aakash ACST |
| 50 | AIPMST |
| 51 | Atul Maheshwari Scholarship |
| 52 | Rama University Scholarship |
| 53 | Jharkhand Scholarship |
| 54 | Kanyashree Scholarship |
| 55 | Indira Gandhi Single Girl Child Scholarship |
| 56 | Bihar Scholarship |
| 57 | Rajasthan Scholarship |
| 58 | Pratibha Puraskar |
| 59 | Haryana Scholarship |
| 60 | Mumbai University Scholarship |
| 61 | MP Scholarship |
| 62 | CG Scholarship |
| 63 | Assam Scholarship |
| 64 | Jnanabhumi Scholarship |
| 65 | West Bengal Scholarship |
| 66 | DCE Scholarship |
| 67 | Gujarat Scholarship |
| 68 | Odisha Scholarship |
| 69 | JK Scholarship |
| 70 | Goa Scholarship |
| 71 | Maharashtra Scholarship |
| 72 | Manipur Scholarship |
| 73 | CBSE Scholarship |
| 74 | Allen ASAT |
| 75 | NTSE |